When someone posts a super obvious comment about lower middle class Americans voting against their own self interests, and then hashtags and likes their own status
Free Brunch in Atlanta AND volunteering with a fabulous organization
The Gay & Lesbian Victory Fund is having a fundraising event on October 5th. Our mission is to change the face and voice of America's politics and achieve equality for LGBT Americans by increasing the number of openly LGBT officials at all levels of government. We depend on volunteers at our events and I was hoping you can recommend the best way to get a few volunteers for Sunday, October 5th. We are looking for 4 volunteers that would be able to enjoy the event. We only need help checking in people and afterwards the volunteers will be able to join our Champagne Brunch and partake in the fun.
For more details go to https://www.victoryfund.org/get-involved/events/victory-fund-atlanta-champagne-brunch
Thank you for your help in advance.
When a vol gives unsolicited policy advice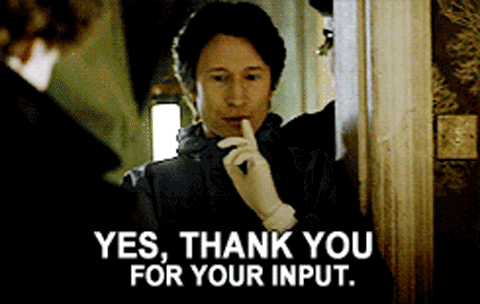 Yuuup.
Q:Love ya - Thanks for this. I'm a new FO coming from state legislature and your blog has made my week! If only it could make my goals...

Anonymous
Aww yay! You are so welcome! 
Every time I rely on the county party
Hahaha you guys are funny today!
When a non-field staffer gets asked to do some #field work.
Too bad so sad.
When my best friend leaves the campaign
But they're still willing to volunteer and do GOTV!
Yay!
Q:I am the one that emailed you about being a campaign manager in name only, and you asked for an update! I decided to mostly defer to our strategist and candidate, and I think we have found a way to co-exist (though there are the occasional emotional break-downs - umm not something I have ever experienced in the workplace but oh well!). I definitely was not being pushed out, and we are definitely kicking ass. Thank you very much for your advice, Nancy!

Anonymous
My pleasure! (Especially the part about me being right.) I hope you are finding it a valuable learning experience!
To read the original question and answer, click here.  
Campaign Love and Mine,
Nancy 
Interviewing paid canvassers…
Hahahaa too realistic!
Arkansas - Register to vote